Let us introduce You how we can help you. Here are easy step by step guide!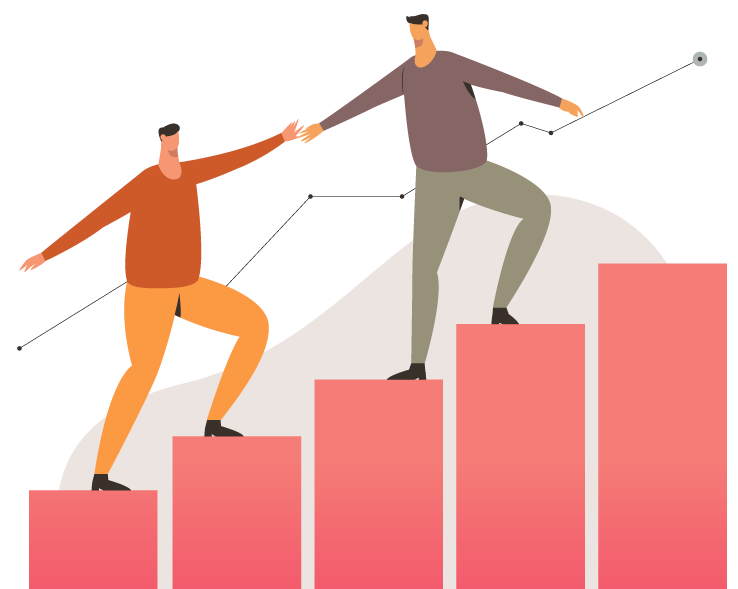 When it comes to the first step in the LinkedIn company page, it is essential to ensure that all key team members know what LinkedIn is, why it's important, and why it's vital to the company.
The key is getting these employees on board and believing in LinkedIn. They need to understand what it is, how to use it, and who it is for.
It's not enough to have been on LinkedIn for two or five or ten or fifteen years if you aren't checking in regularly and engaging on the platform. It must be part of your regular working life.
You must be active, not passive.
For me, I'm on it 24 hours a day, seven days a week. Why? I'm networking. That's what LinkedIn is about. It's one gigantic online networking event.
So, you need to be present and visible – sharing content, interacting with others' posts, and engaging in chats that help you connect and be recognized.
Unfortunately, most companies are not doing that. They have no idea how to use the LinkedIn platform. They aren't posting consistent, valuable content for colleagues, partners, and future business partners & customers. And they aren't responding to interesting posts by others. Thus, they fail to unlock LinkedIn's full potential.
That's why key team members in your company need to be educated about LinkedIn:
 

What it is

 

How to use it

 

Who it is for
Make your key team members aware of this, and they will better understand LinkedIn and use it to benefit themselves, the company, potential business partners, and future clients/customers.
That's the very first step in unlocking LinkedIn's potential. In this way, everybody wins.
"Plan the work and work the plan," the saying goes. Thus, the second step to creating your company page is to create a solid strategy.
To do that, you need to determine your company's purpose on LinkedIn. Is it brand building? Brand awareness? Is it recruitment?
Once you are sure of the purpose, it's time to map out your ideal customers, what region to focus on, industry verticals, target company size, etc., and find out what the pain points are for these companies. A quick FYI, for sales leads on LinkedIn, you're better off creating a personal page.
Narrow all that information down and creating content on LinkedIn will be easier and more effective. Mapping a solid strategy also keeps the LinkedIn purpose clear and your company's key team members on the same page.
Bear in mind that not everybody on LinkedIn is a potential customer. You need to zero in on those individuals and companies that might be. It takes time. So does creating a solid LinkedIn strategy.
Take the time. In the long run, you'll spend less time sifting through dead leads, and spend more time cultivating fruitful partnerships.
That's the gainful way of using LinkedIn.
First step takes about 1 or 2 months.
1. Profile makeover, own your narrative.
2. Content plan for 2-3 months.
3. Show others what you do best and share.
Steb 2 takes about 2-3 months.
1. Regular posting, min 1 a week. If personal account 3-4 comments per day and adding five people.
2. Involve your people also, so that they comment and share your posts.
3. Personal pages, daily commenting, adding people and creating value.